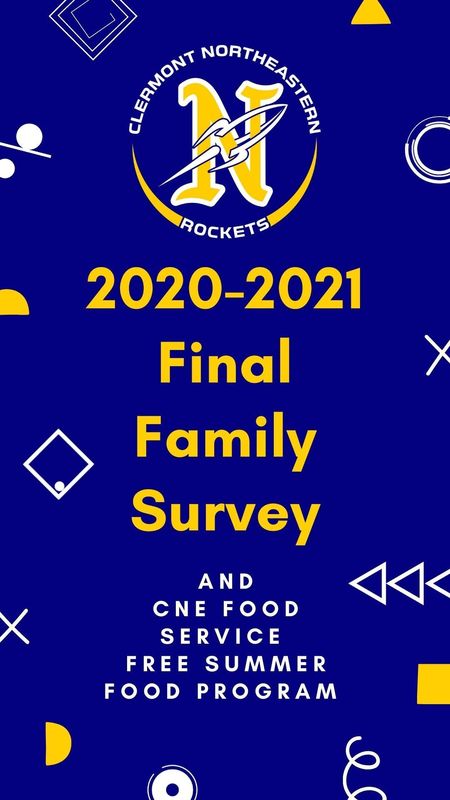 Please help Clermont Northeastern Continue to build a strong family engagement model for all students and all families. Please complete 1 survey per child, this helps gives your feedback to all stakeholders regarding family partnerships. This survey will take under 5 minutes to complete.
If you are interested participating the Free Summer Food Program from the CNE Food Service and the USDA. This sign up is for planning purposes only, as we will not need to take names at pick up. We are asking for the sign up so that we will know how many meal packs to prepare.
WHAT IS INCLUDED IN THE MEAL PACK?
Five breakfast entrees, five lunch entrees, four to five cups of vegetables, ten servings of juice/fruit mix and include a mix of white and chocolate milk. Most entrees are frozen and will need simple reheating.
WHEN AND WHERE TO PICKUP?
CNE Middle School 2792 State Route 50, Batavia, Ohio 45103
Pickup starts the week of June 7 going through July 2, 2021 on Wednesdays from 11:00 AM–1:00 PM.
WHO IS ELIGIBLE?
Any and all children 0-18 years old. Children do not need to be enrolled in Clermont
Northeastern Local Schools to receive meal packs.
Children do not need to be present to pick up the meal packs.
You can pick up for other families and other families can pick up for you.
Please complete the survey to signup: https://bit.ly/cnefeedback1

Any questions please contact Terri Hoerth email: Hoerth_t@cneschools.org