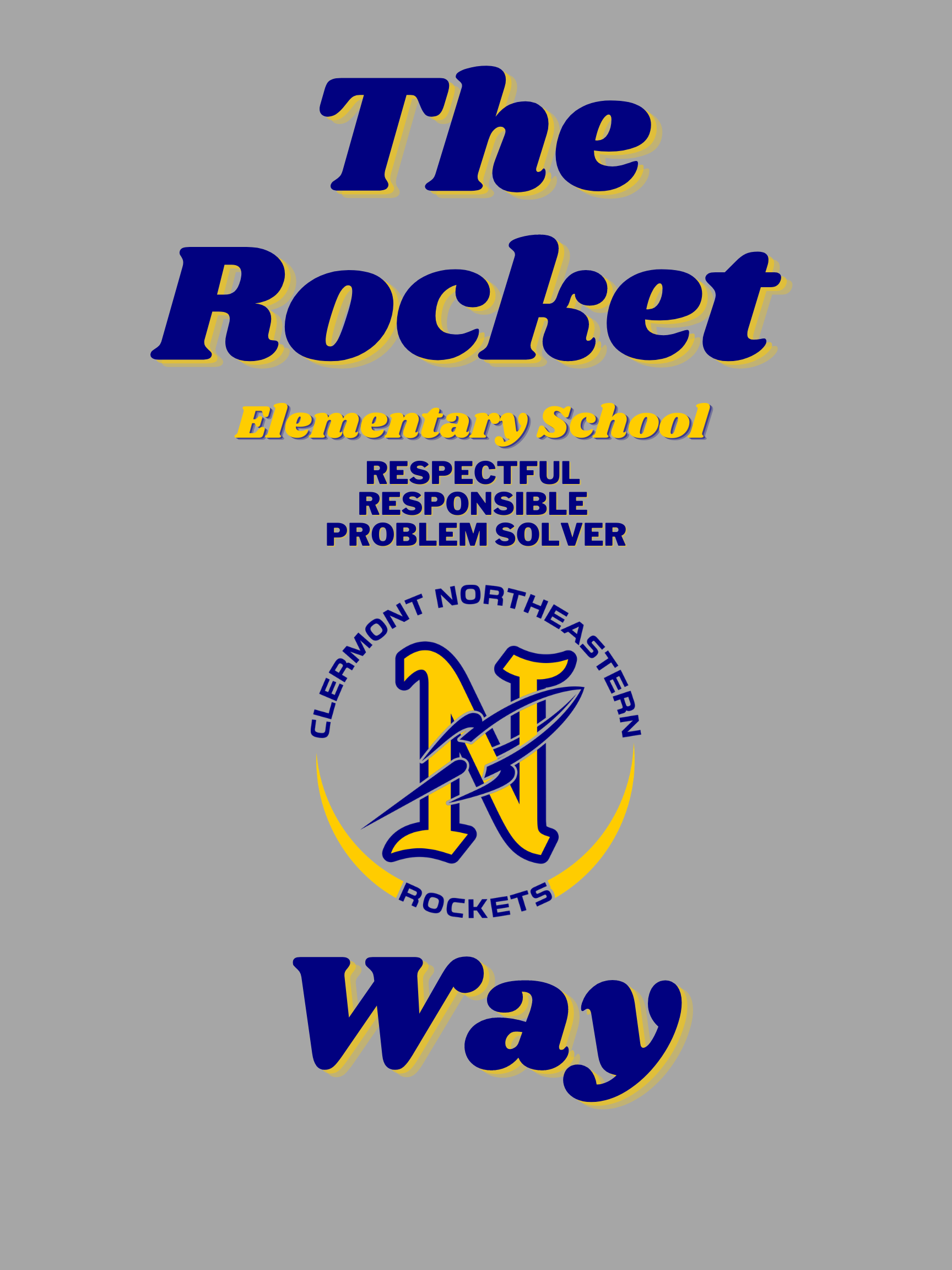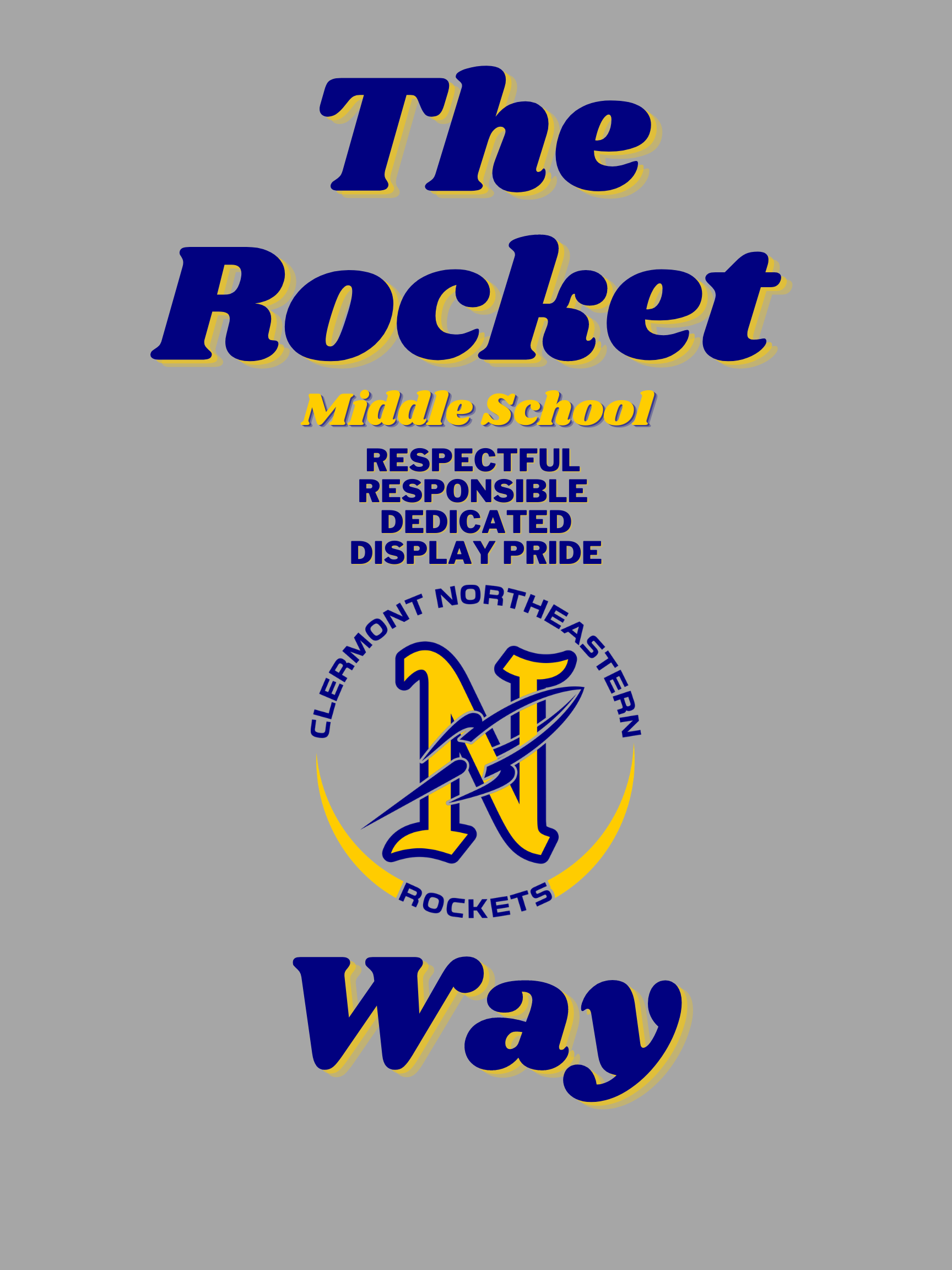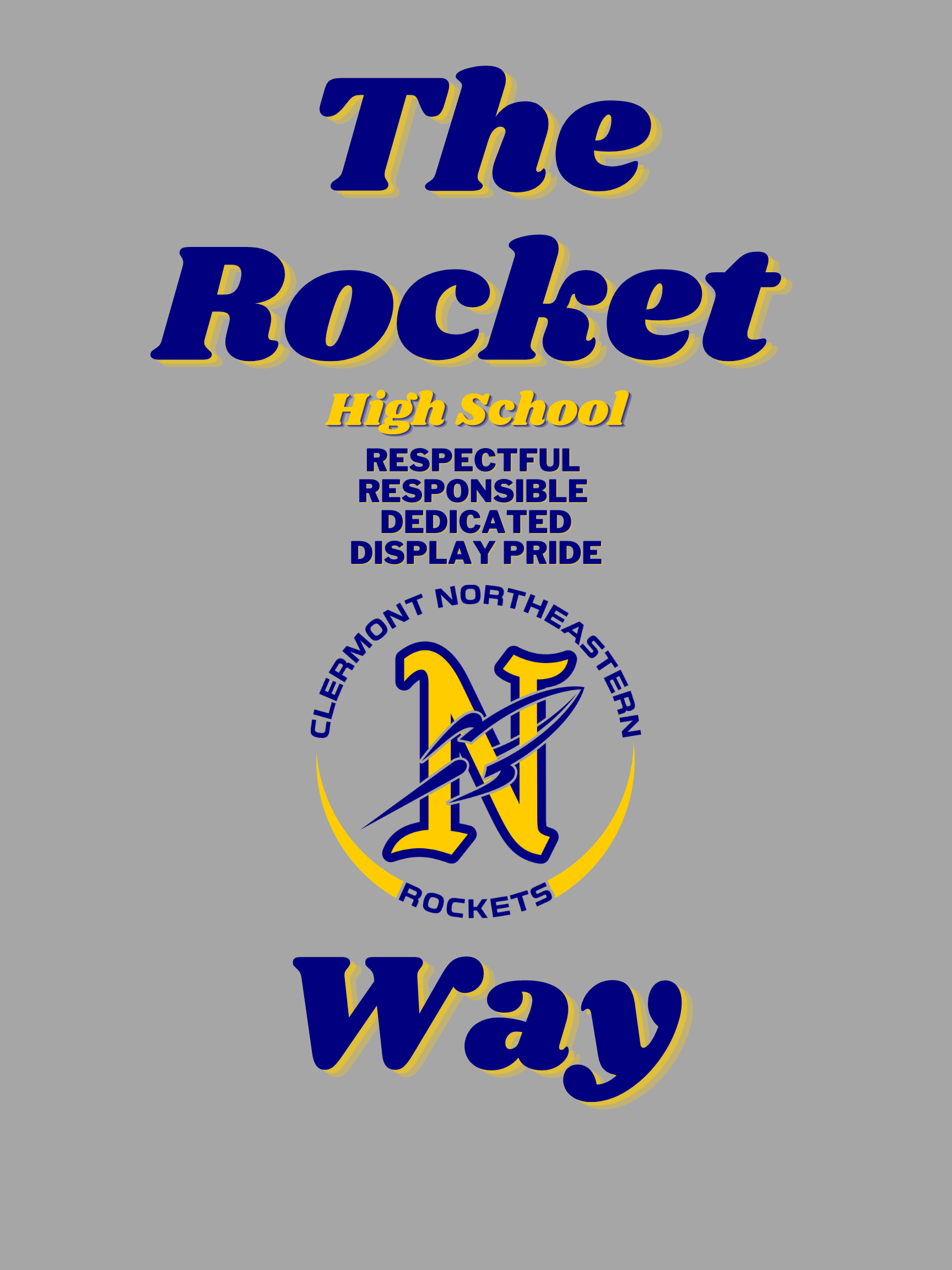 THE ROCKET WAY STAFF FIELD GUIDES
The Rocket Way in the News
What and Why of CNE PBIS (The Rocket Way)
Clermont Northeastern began the implementation of the PBIS (Positive Behavior Intervention and Support) initiative in 2014. The purpose of the PBIS initiative is to establish a consistent and effective positive learning environment for all students at Clermont Northeastern Schools. This framework is school-wide and designed to improve the overall academics and behavior within the school environment. Its primary goal is to promote success within the school community through expectations, procedures, and a focus on positive behaviors, while utilizing data to respond to individual students' needs.
What is Restorative Practices?
Restorative Practice is an emerging social science that studies how we can strengthen relationships between individuals, as well as social connections with communities. The core values of restorative practices are: respect, relationships, responsibility, repair, and reintegration. The International Institute for Restorative Practices(IIRP) says the use of restorative practices helps to:
Reduce crime, violence, and bullying

Improve human behavior

Strengthen civil society

Provide effective leadership

Restore relationships

Repair harm
The purpose of implementing Positive Behavior Interventions and Supports (PBIS) at Clermont Northeastern Schools is to:
Create a more positive culture in the entire learning community: K-12 buildings, buses, extra-curricular activities and district households.

Empower the decision-making process by utilizing behavioral data.

Implement restorative practices to foster learning environments that are rigorous in both expectations and support as learners are continuously challenged.

Challenge students and adults to maintain consistent expectations.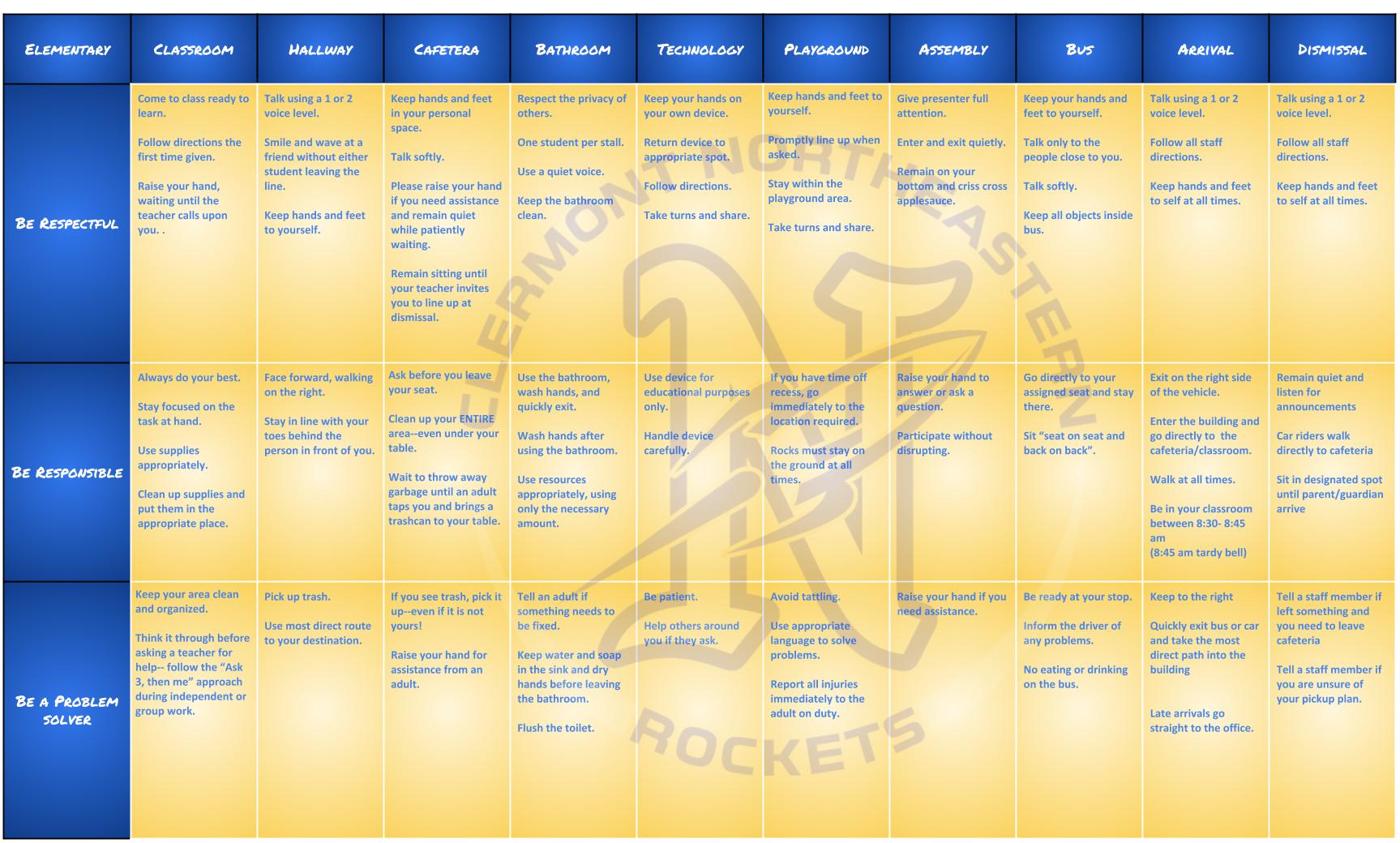 MIDDLE/HIGH SCHOOL MATRIX