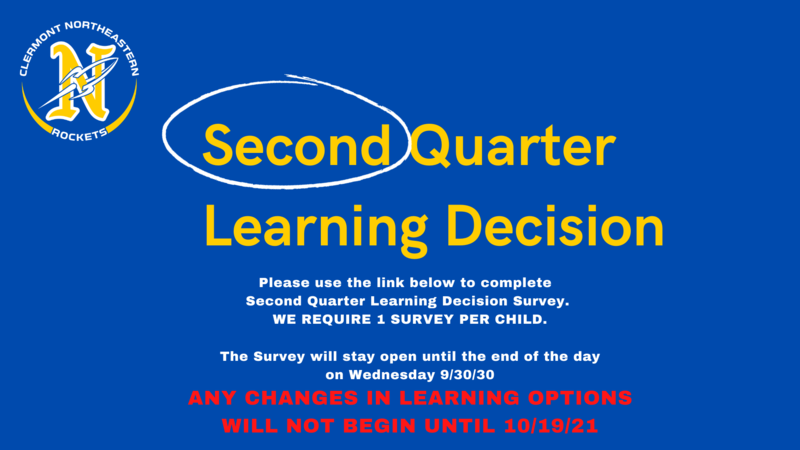 Second Quarter learning Decision

Clermont Northeastern would like to take a moment and thank all families for the patience, flexibility, and support during the first quarter. We are lucky to be surrounded by such a caring community. We would also like to take a moment and give a HUGE thanks to our staff! We are lucky to have the hardest working, and most dedicated group of people serving this community. 
 At this time we are asking for families to select in-person learning or remote learning for the second quarter. The 2nd quarter begins Monday 10/19 and runs through 12/18. Those families who select remote instruction will be required to stay in the program until after winter break. We will then survey families again before winter break. 
Please complete ONE SURVEY PER CHILD even if the choice for 2nd quarter is going to stay the same.