The Prom Committee is hosting a fundraiser on Wednesday (3/22) at Texas Roadhouse in Milford. A portion of all sales will be donated to the school's Prom.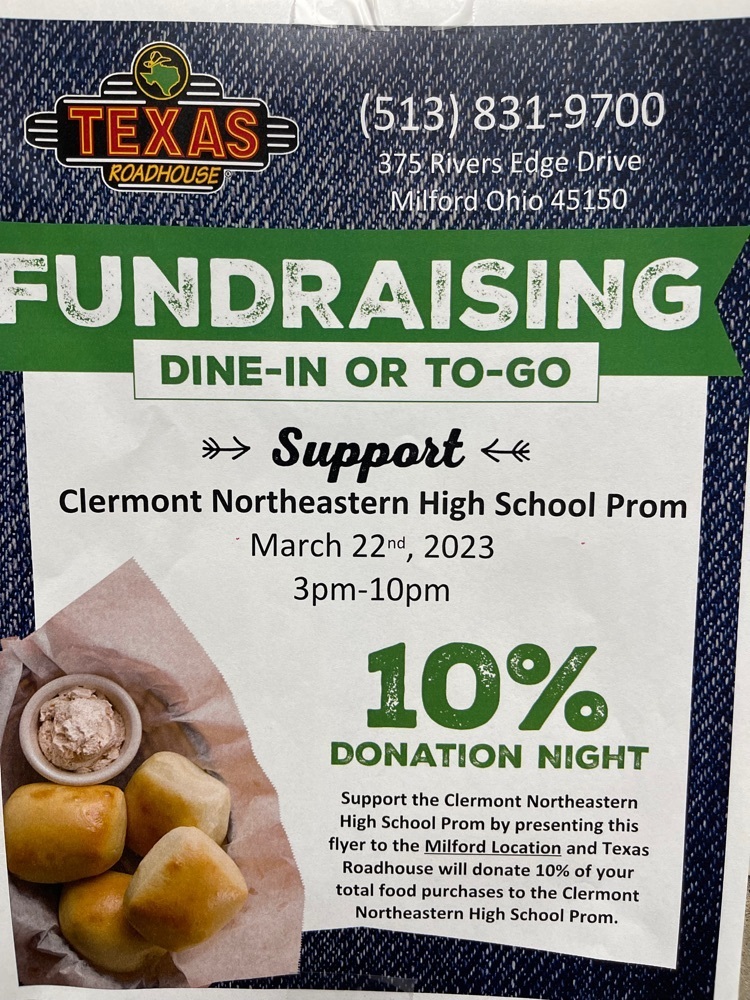 Kona Ice will be at the High School on Wednesday. Students will be able to purchase a delicious treat after lunch!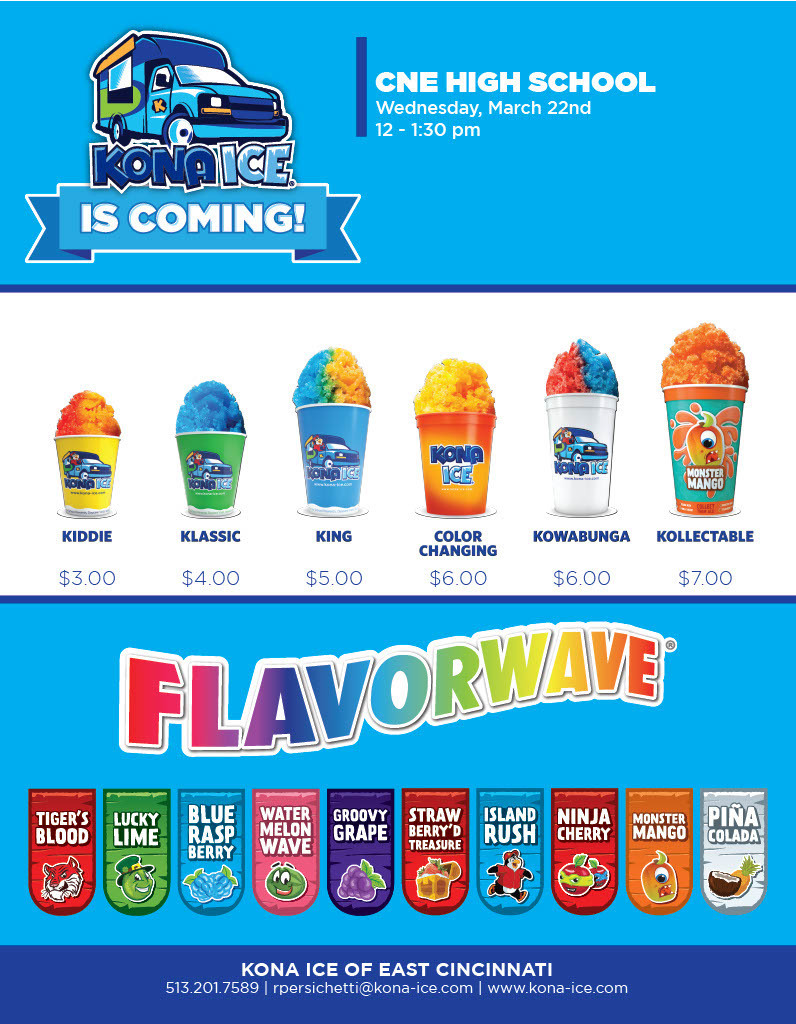 Congratulations to our 3rd Quarter Honor Roll recipients! Keep up the great work!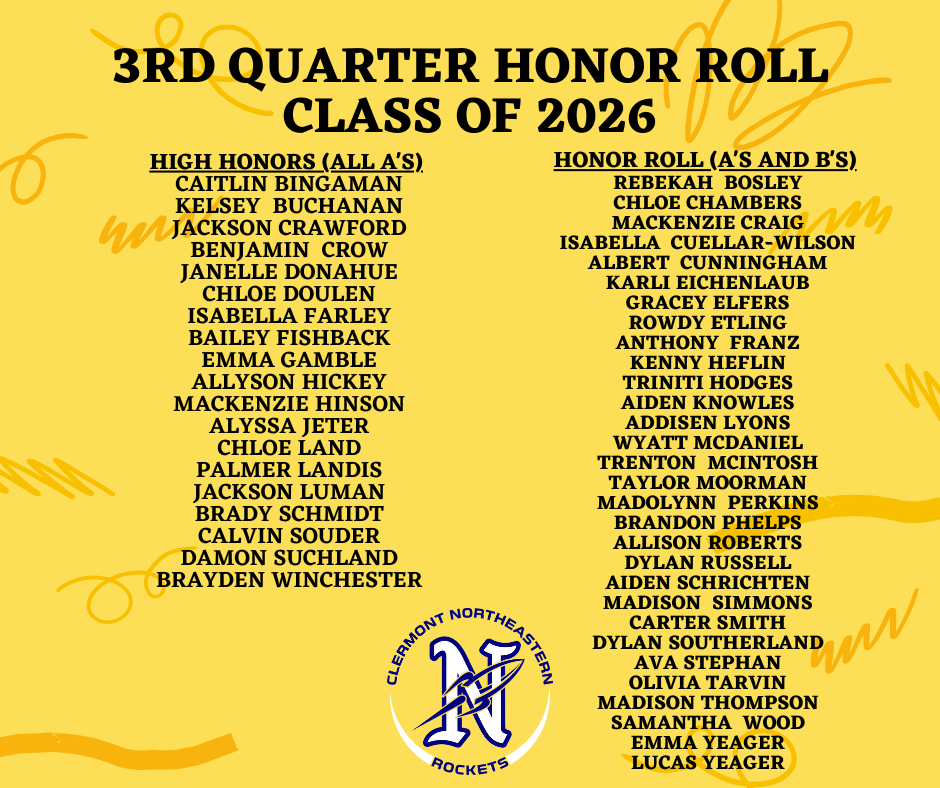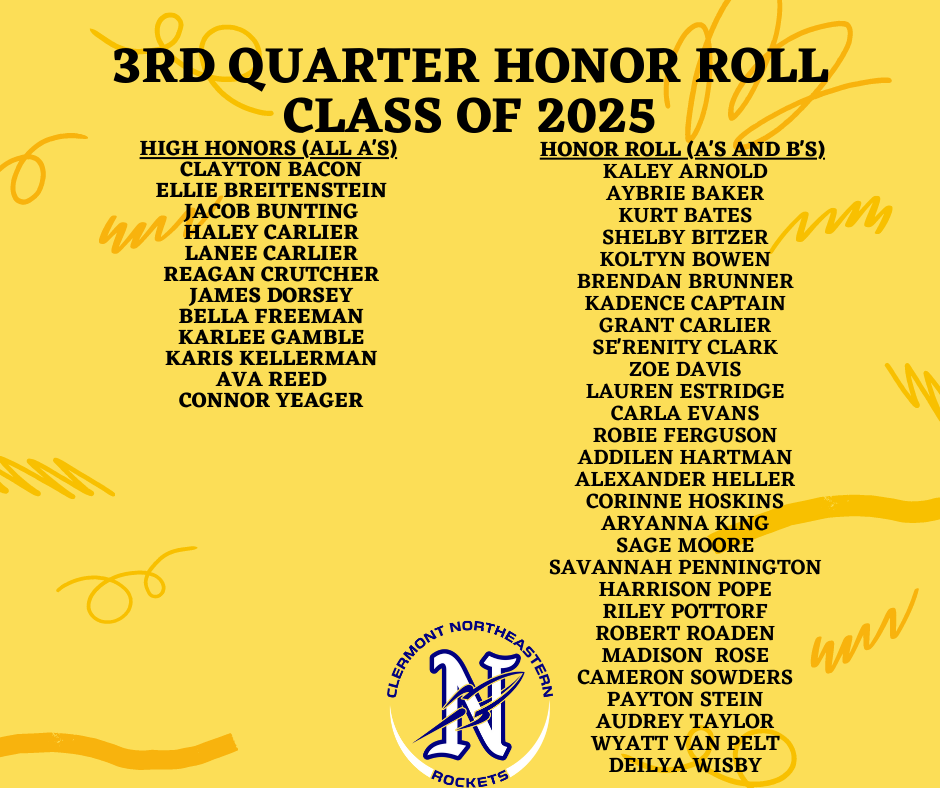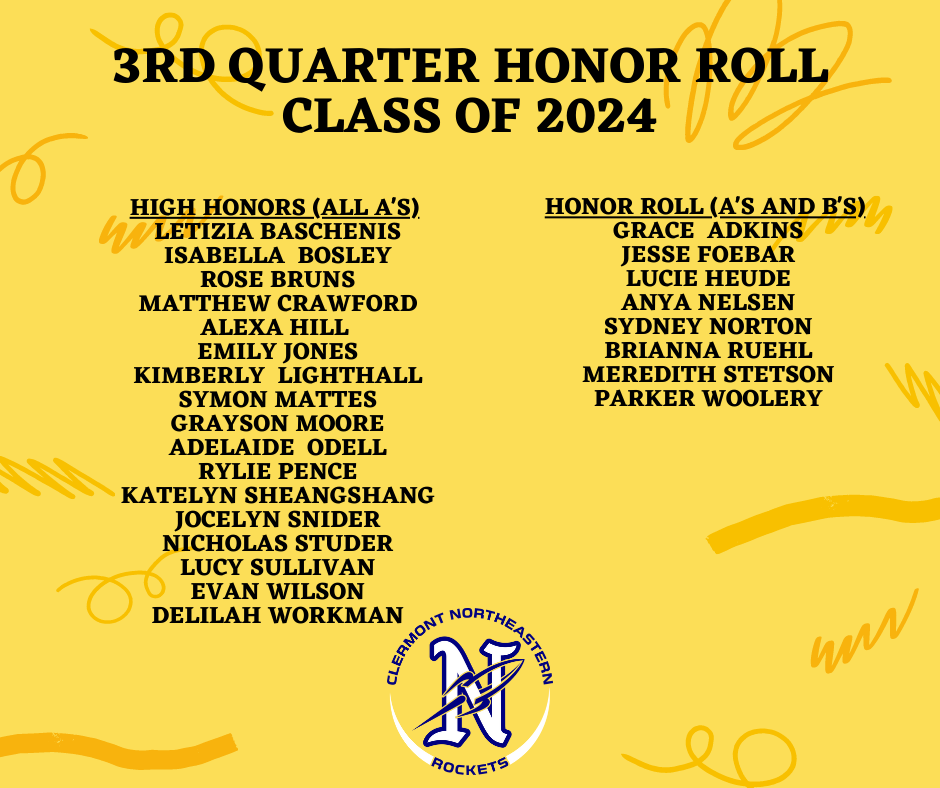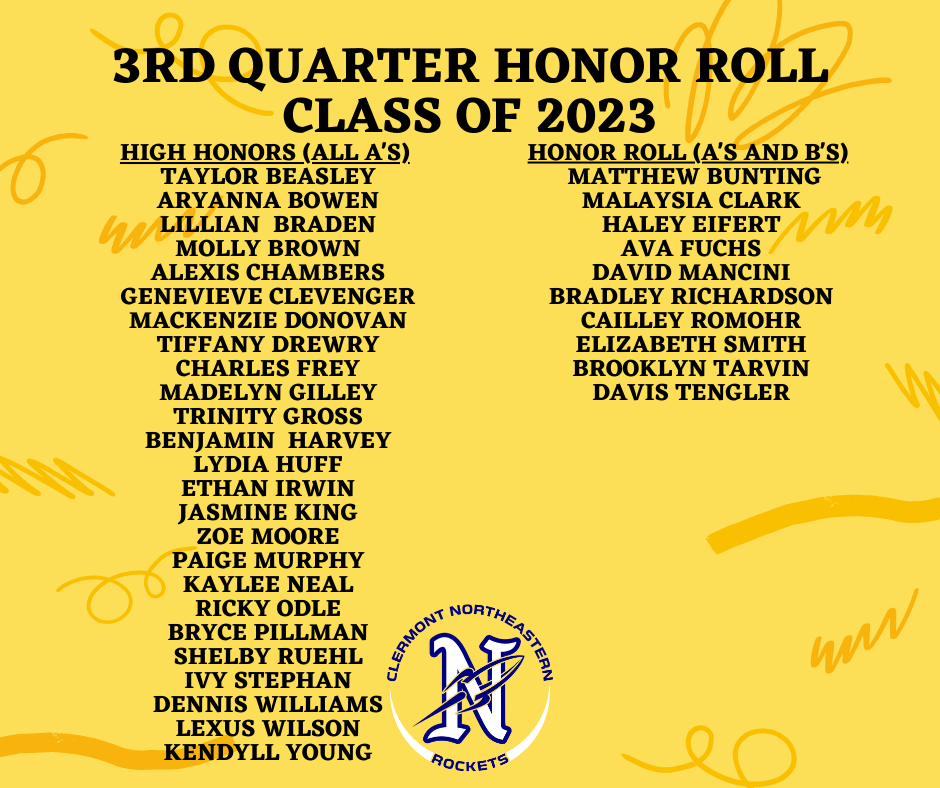 The wrestlers competing in the State Tournament were escorted around the building by the Marching Rockets so our students could show their support. Good luck to our wrestlers who are competing this weekend! #RocketPride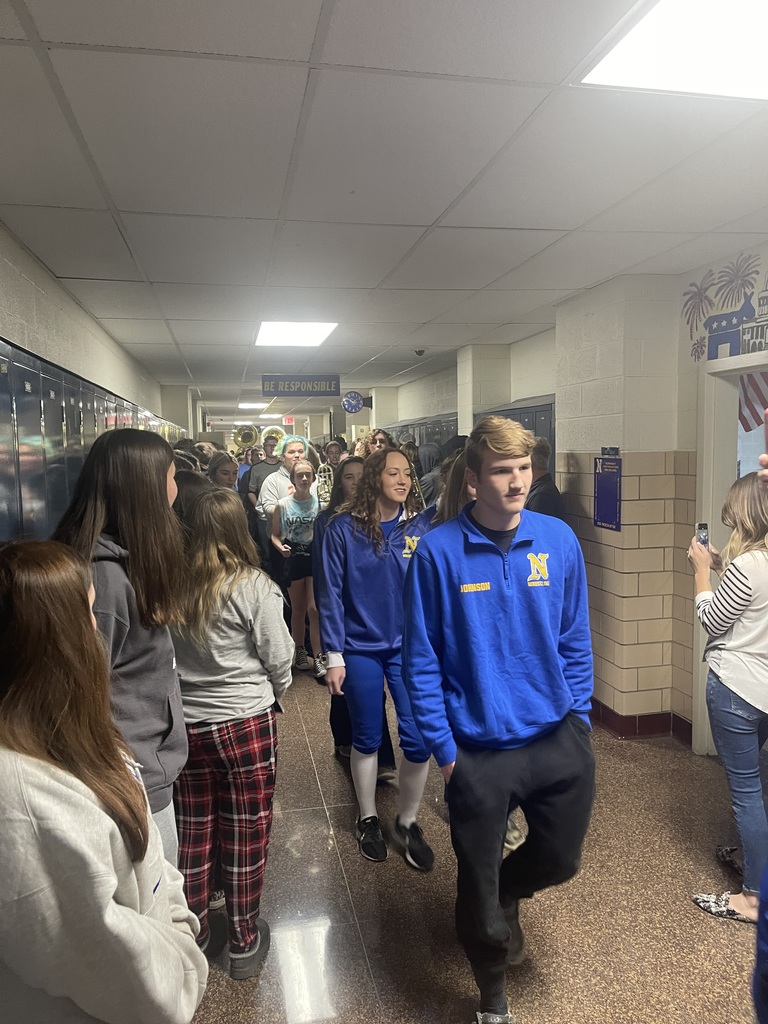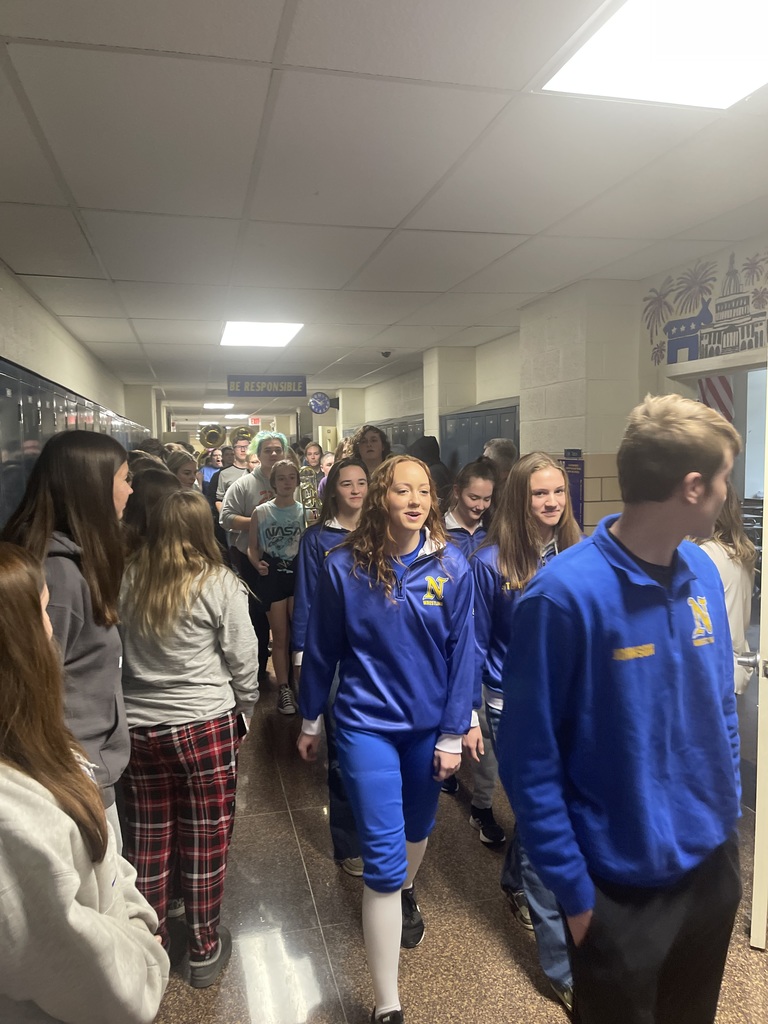 Our Seniors had the opportunity to attend Junior Achievement's "Inspire to Hire" event this afternoon. They had the opportunity to interact with companies looking to hire seniors after graduation. A great opportunity!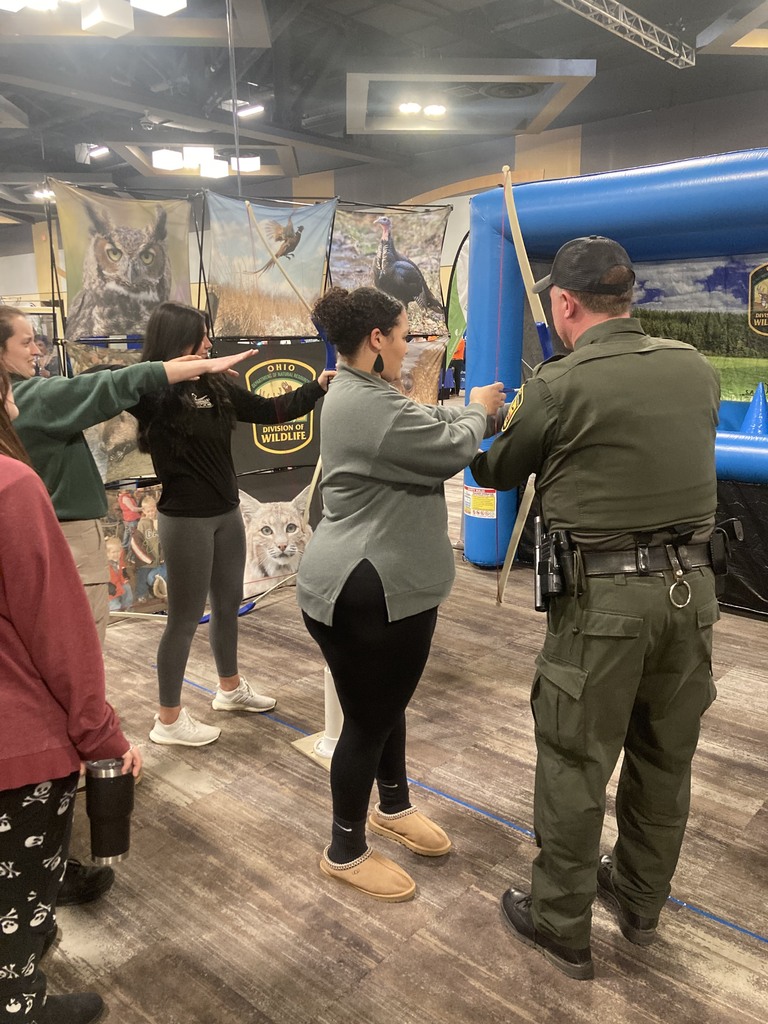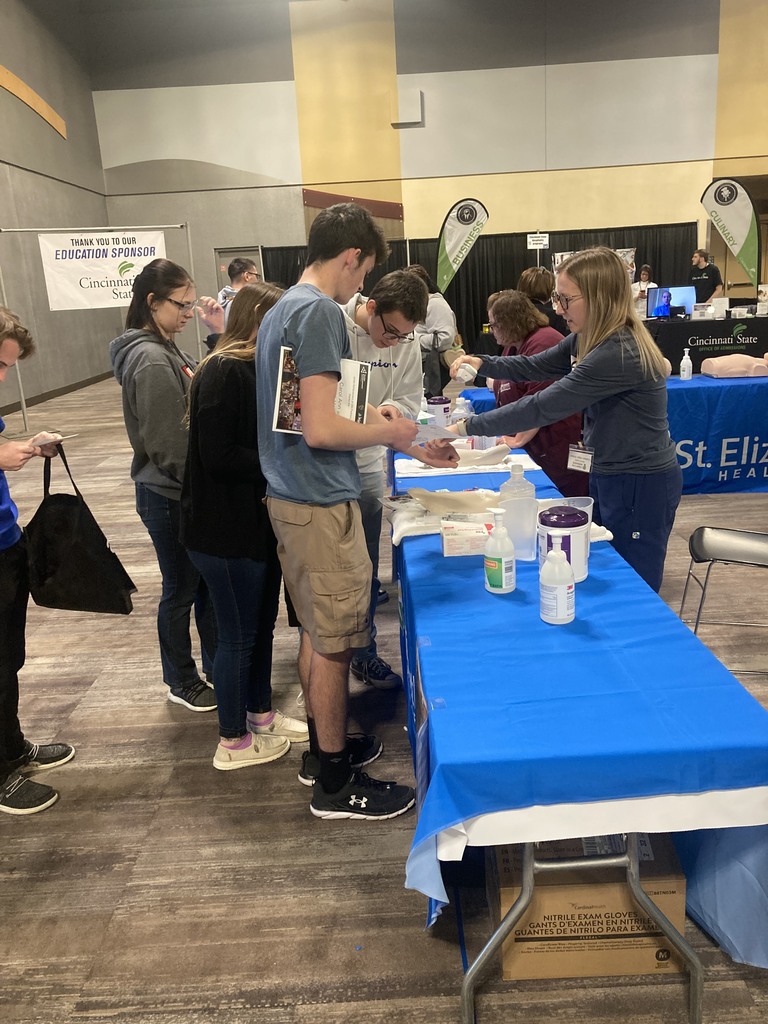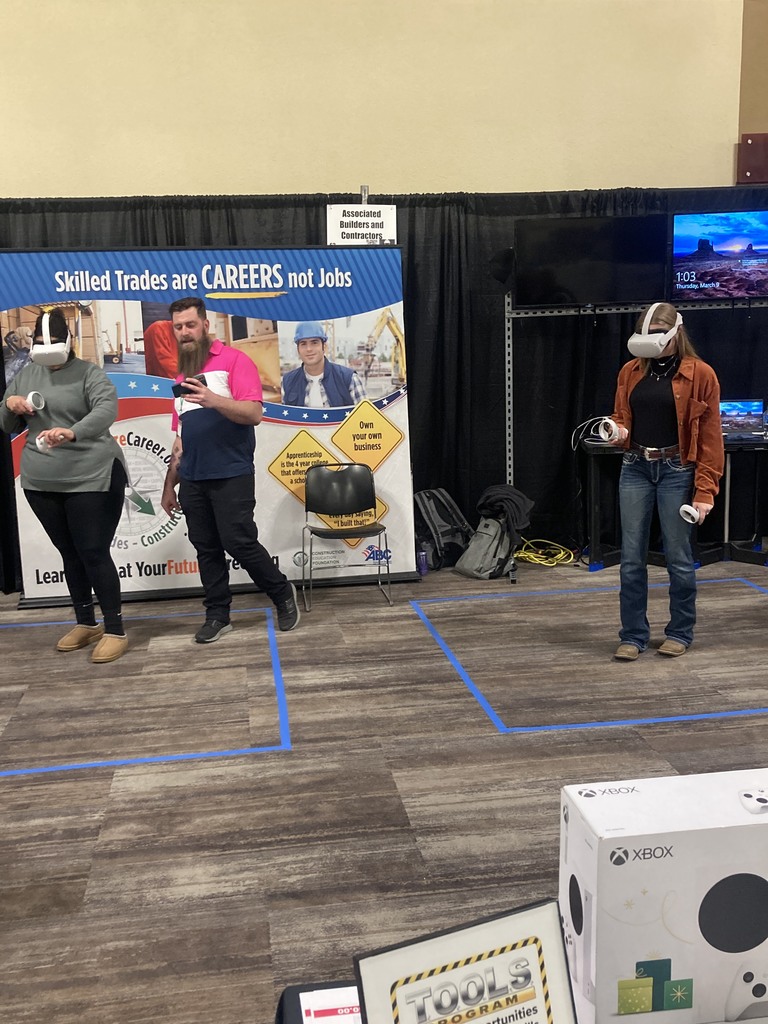 This morning we were visited by two National FFA Officers. It was a great learning opportunity for our students in FFA and our local FFA officers. We are incredibly fortunate to have a local FFA Chapter and we appreciate the National FFA for their support of our students!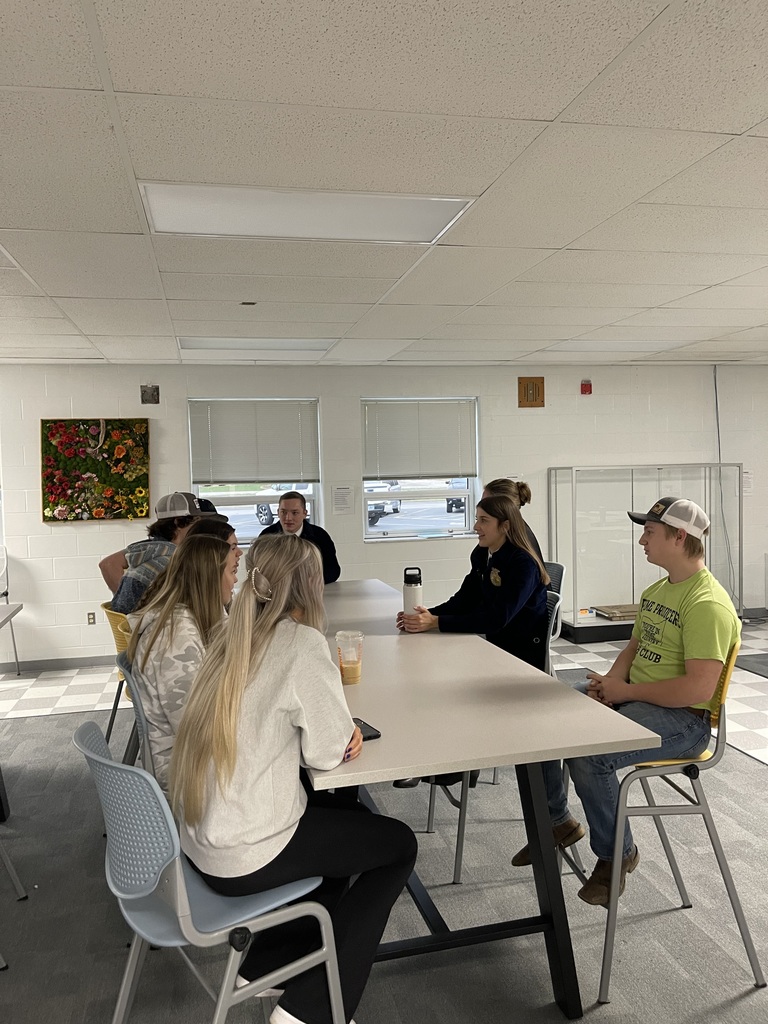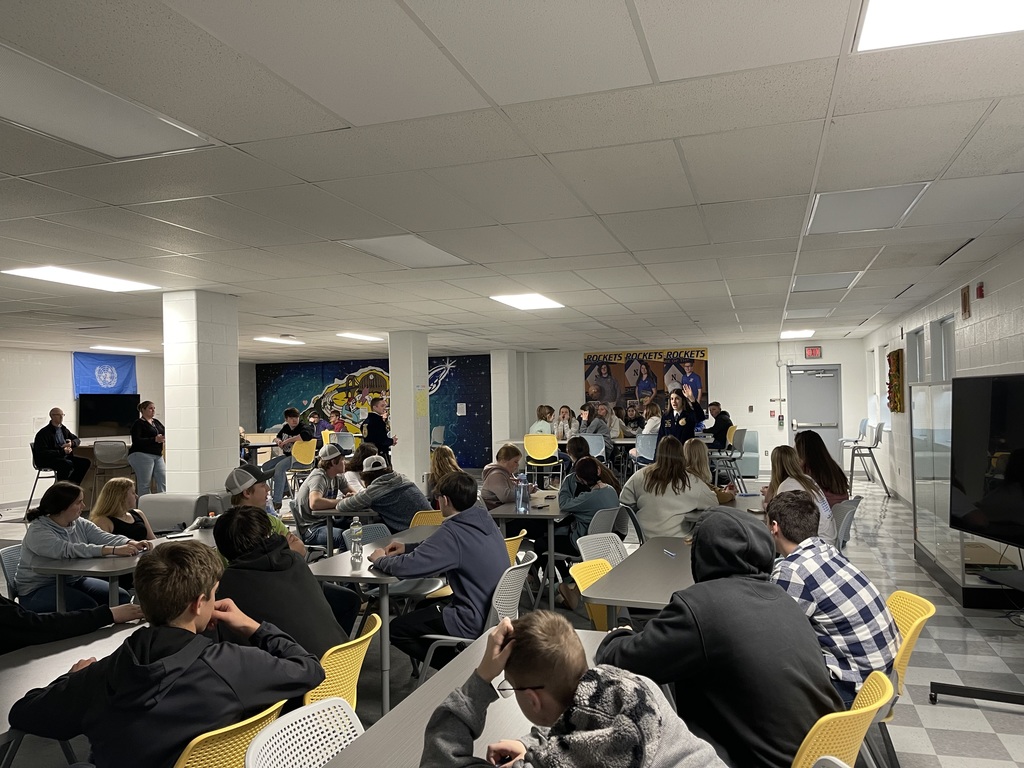 Students in Ms. Michalski's World History class attended a "Dinner Party" where they each played the role of a leader from World War II. Students had to answer questions about specific countries from the perspective of their assigned leader.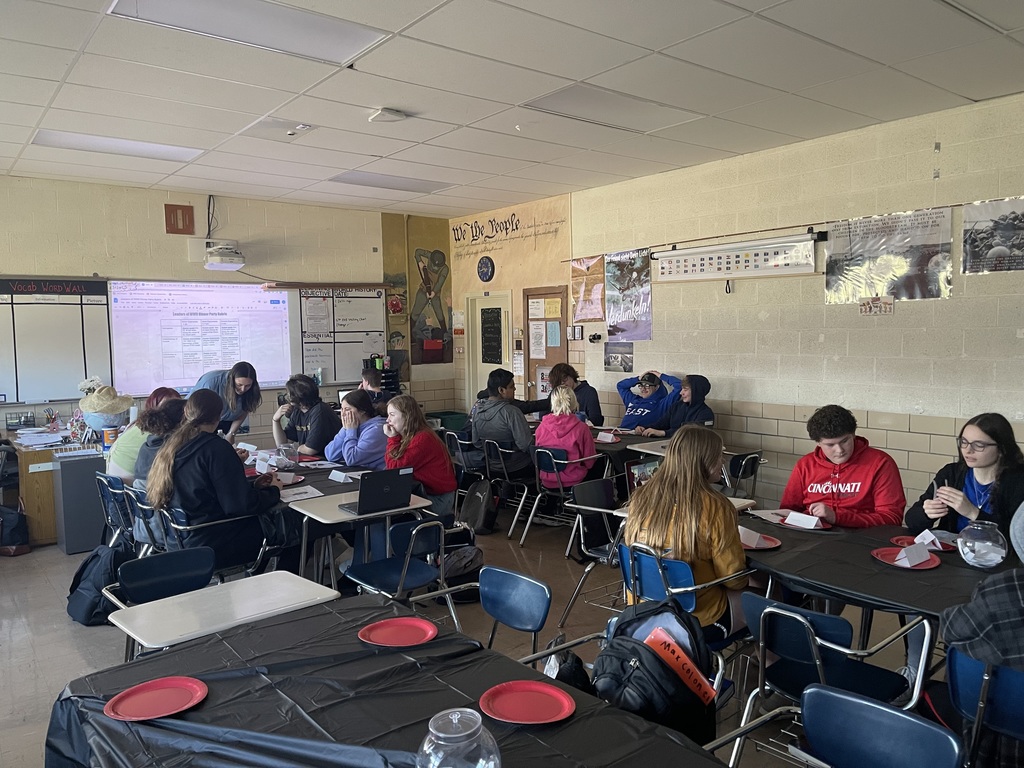 Congratulations to Wyatt Van Pelt for being the "Positive Office Referral Winner" for February. Wyatt was nominated by Mrs. Reinke for his positive attitude and consistent effort in class. Great job Wyatt!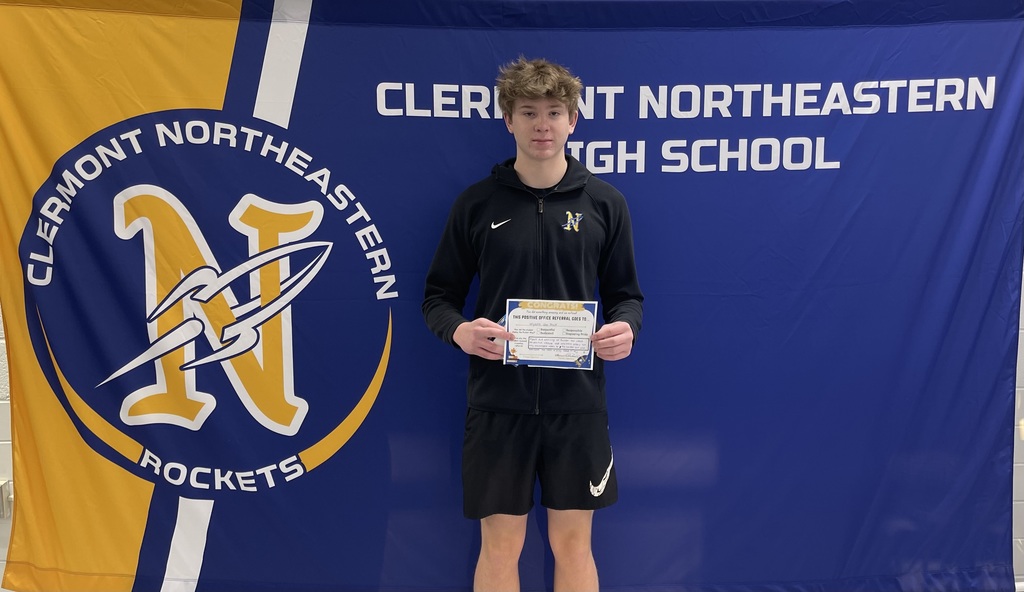 Our students were treated to a preview of Shrek the Musical today! It was a wonderful show and we cannot wait to see the entire performance next week! More info at
www.cnedrama.org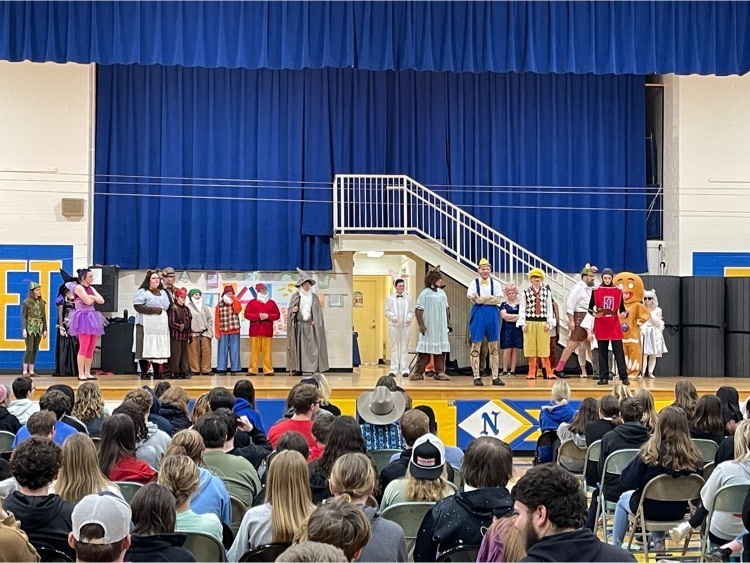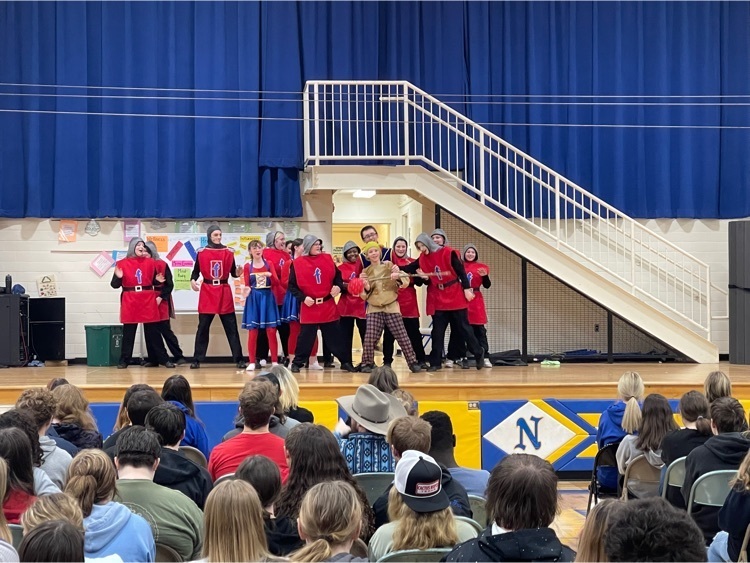 Thank you to the Clermont Chamber of Commerce for organizing a Speed Mentoring event for our Juniors and Seniors. We appreciate the professionals that gave their time to work with our students!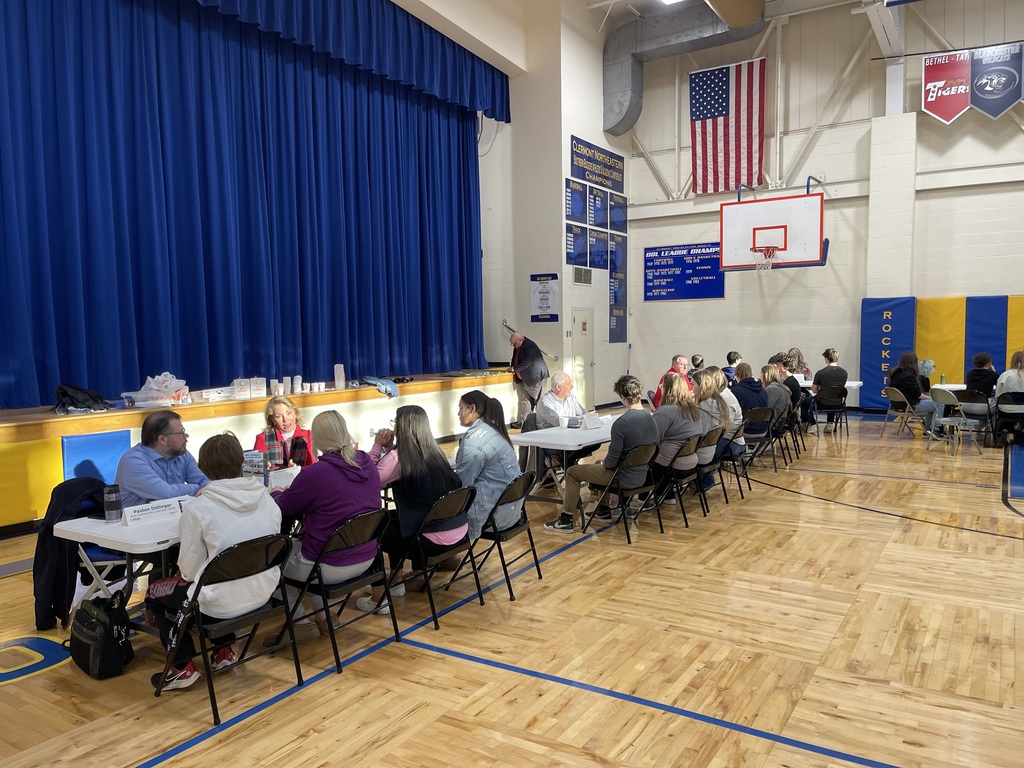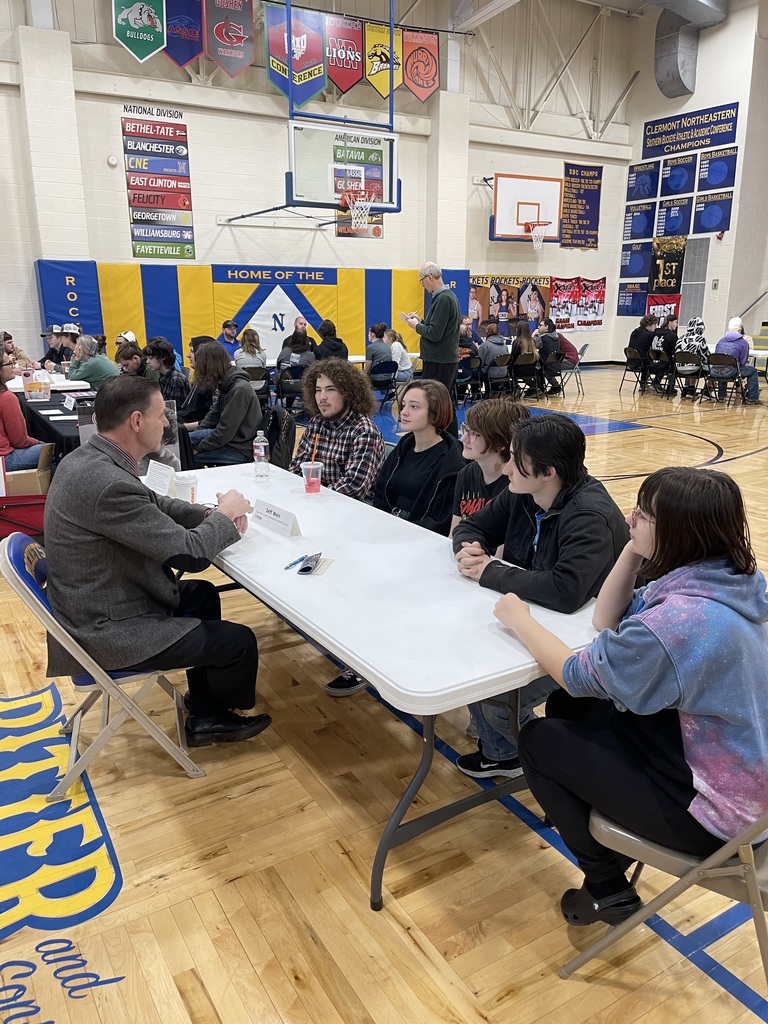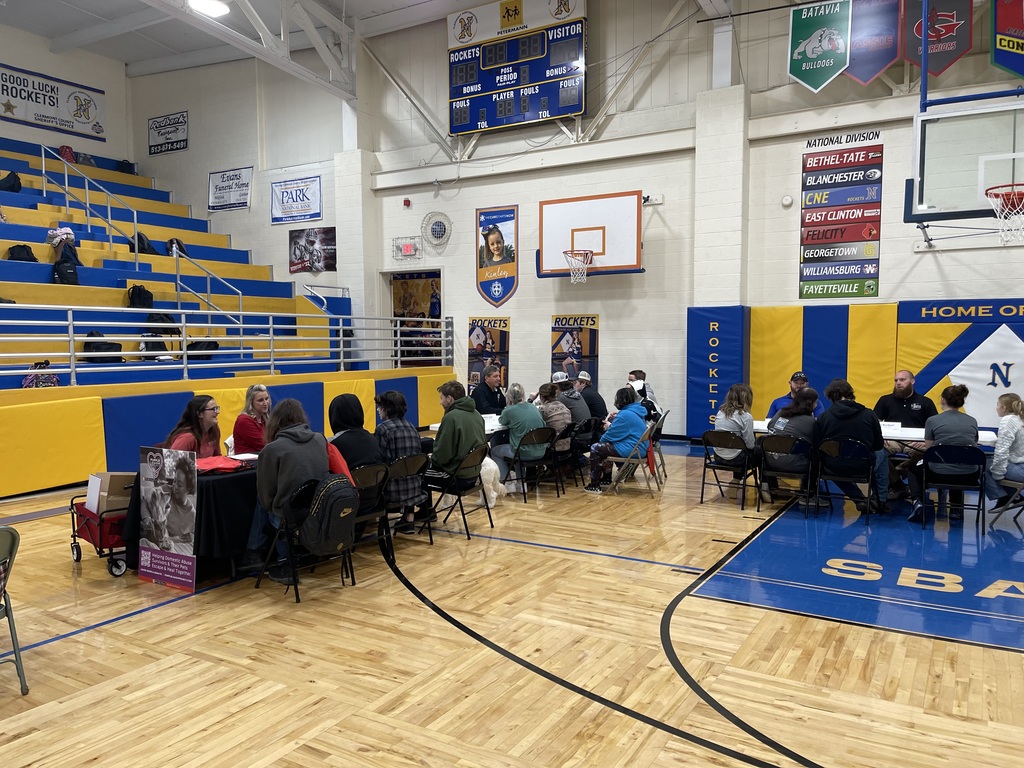 Kona Ice will be at the High School on Thursday afternoon. Students can purchase a delicious treat after lunch.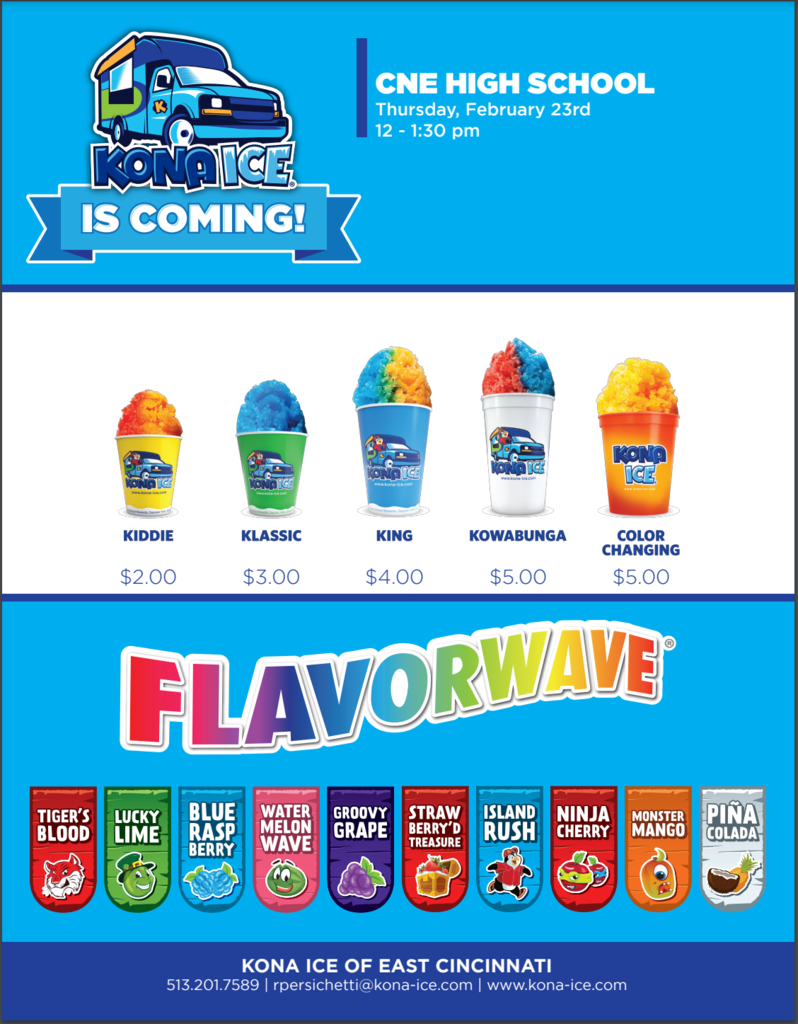 Students in Ms. Yeager's Applied Math class testing the catapults they designed and built in class.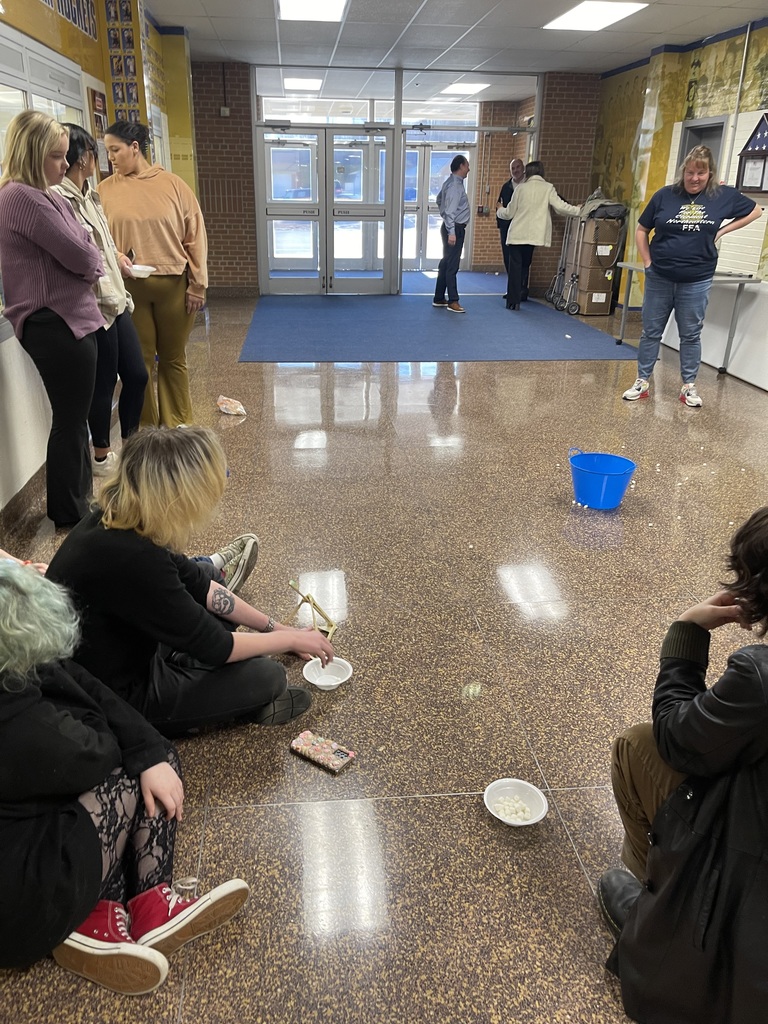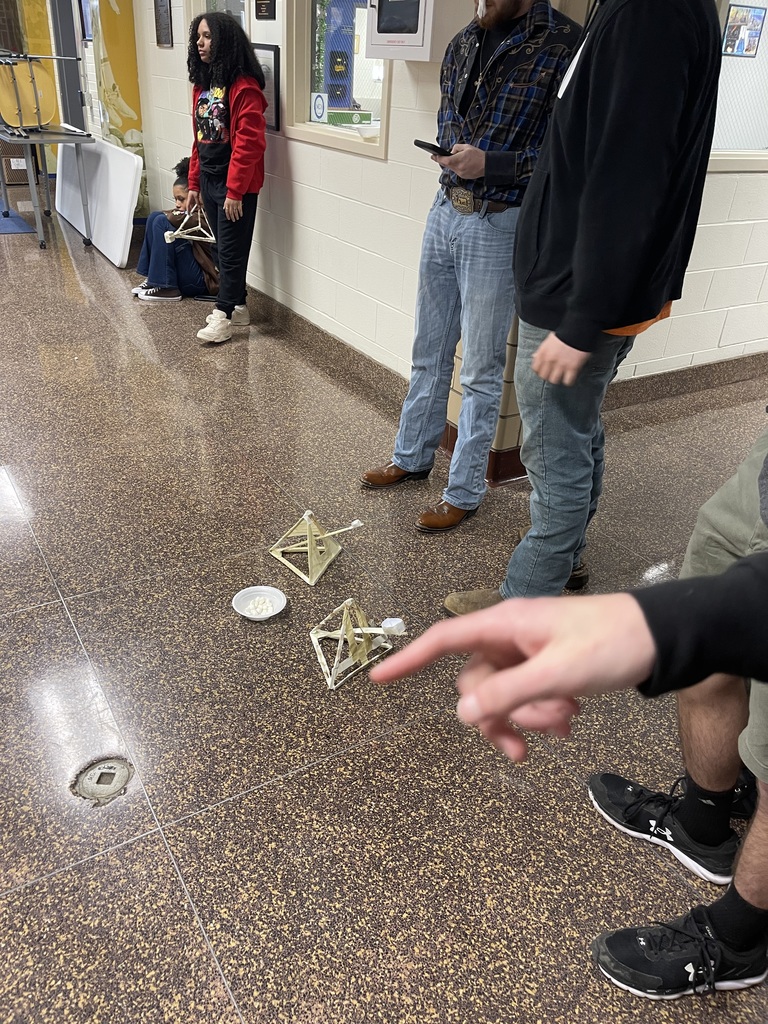 This morning Seniors Lydia Huff, Shelby Ruehl, and Ethan Irwin participated in the Batavia Rotary's 4-Way Test Speech Contest. Ethan will be representing the Batavia Rotary at their District Speech Contest in March. All three did an excellent job and represented CNE very well!

Our teachers took advantage of their conference dinner break to watch the boys basketball team compete in tournament action tonight. The girls team is up next at 7:30p. Go Rockets! 🏀🚀🏀🚀🏀🚀

Fall in love with flannel tomorrow!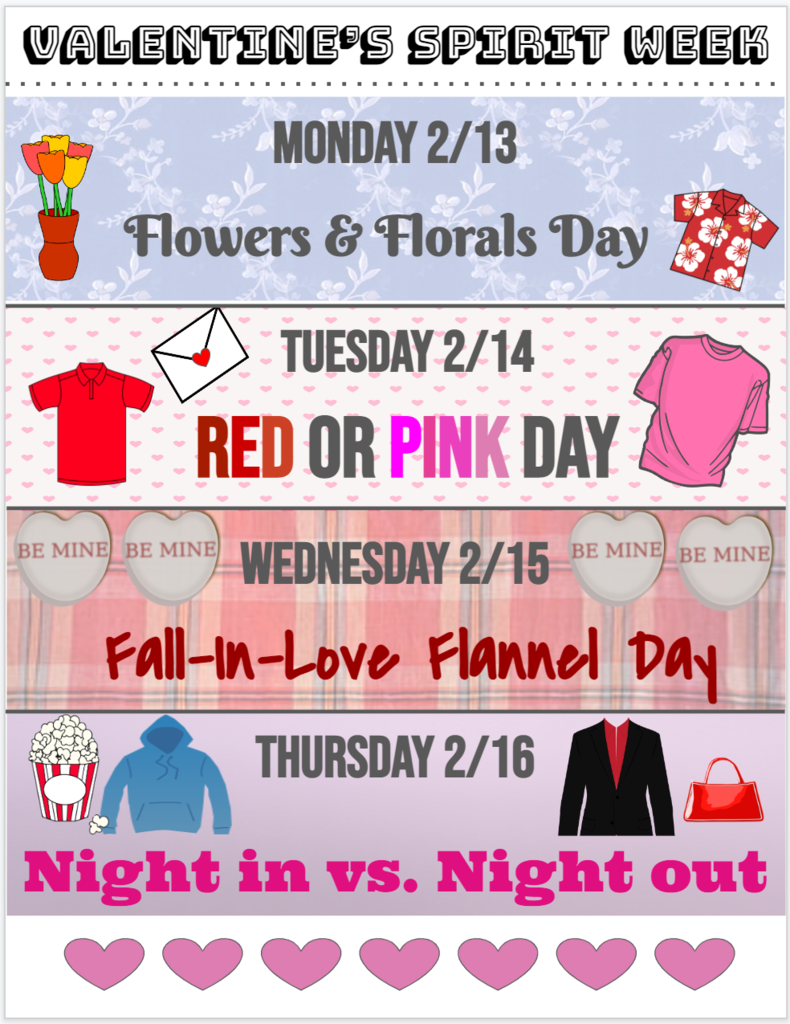 Don't forget to wear red or pink tomorrow!