No school 2/25. Students are bringing remote learning packets home today. Complete and return no later than 3/1/21. School is remote to allow staff to receive their first vaccination. School will be in session on Friday, 2/26.

Good morning! Here is your weekly update from CNEES. Conferences 2/10 from 3:30-9:00. No school 2/12 or 2/15. CNE Youth baseball, softball and football will have sign-ups today in the gym at Owensville United Methodist Church from 12:00 - 3:00. Have a great weekend!

The CNEES staff are busy making preparations for students return to school.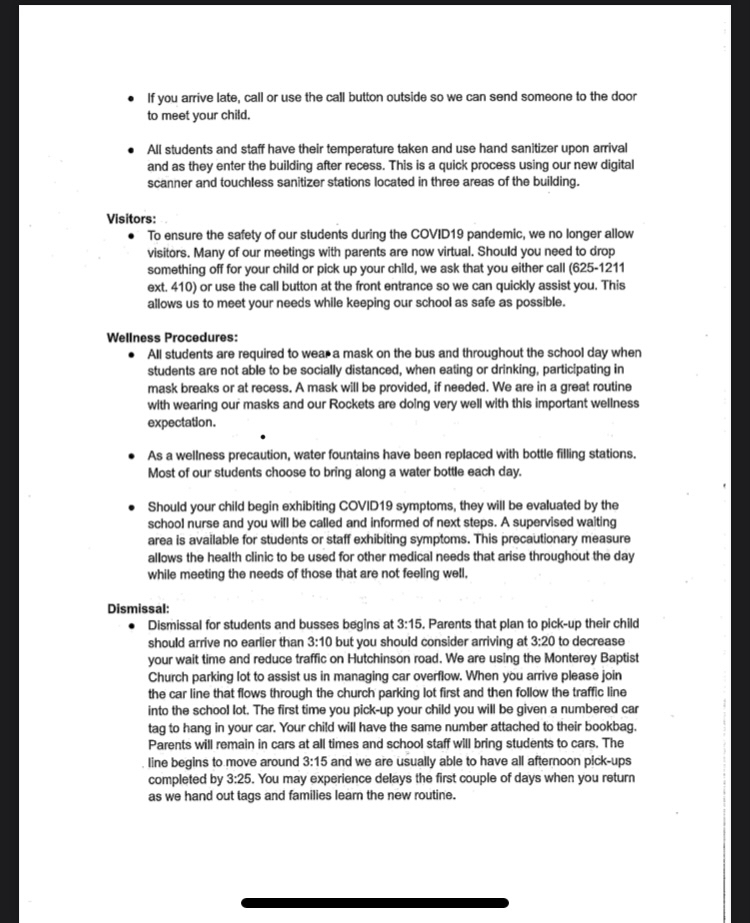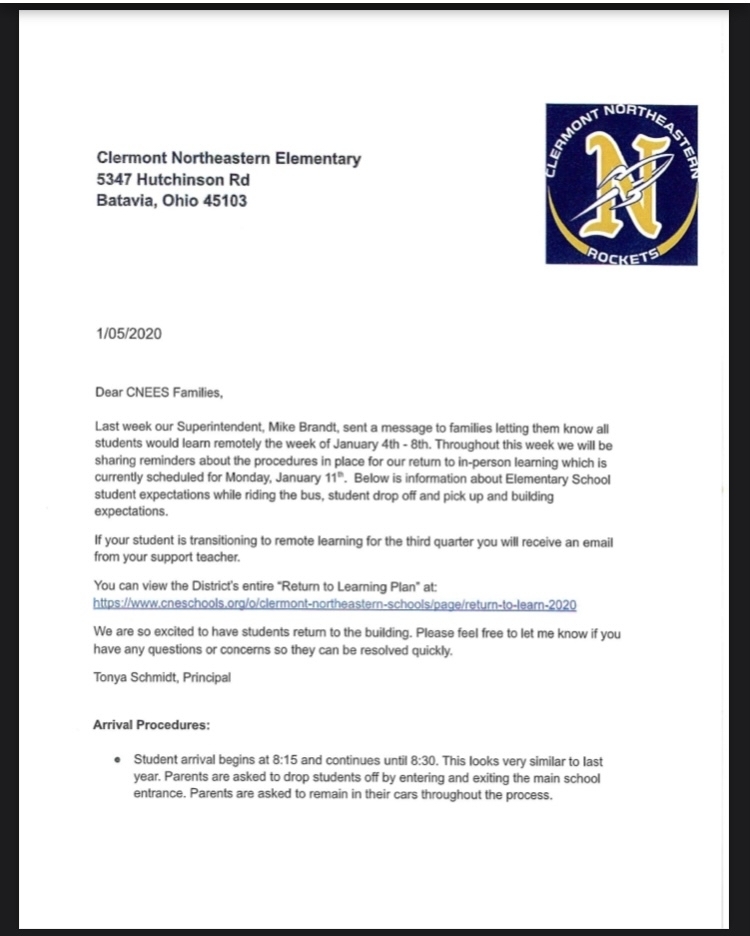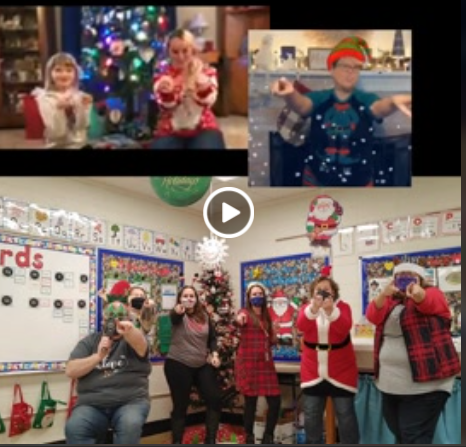 Ugly Sweater Day at the ES today! Tomorrow is Holiday hats and leg wear!

Get ready for Holiday Spirit Week! 12/14-12/18! Show up to meets dressed up and post your pictures!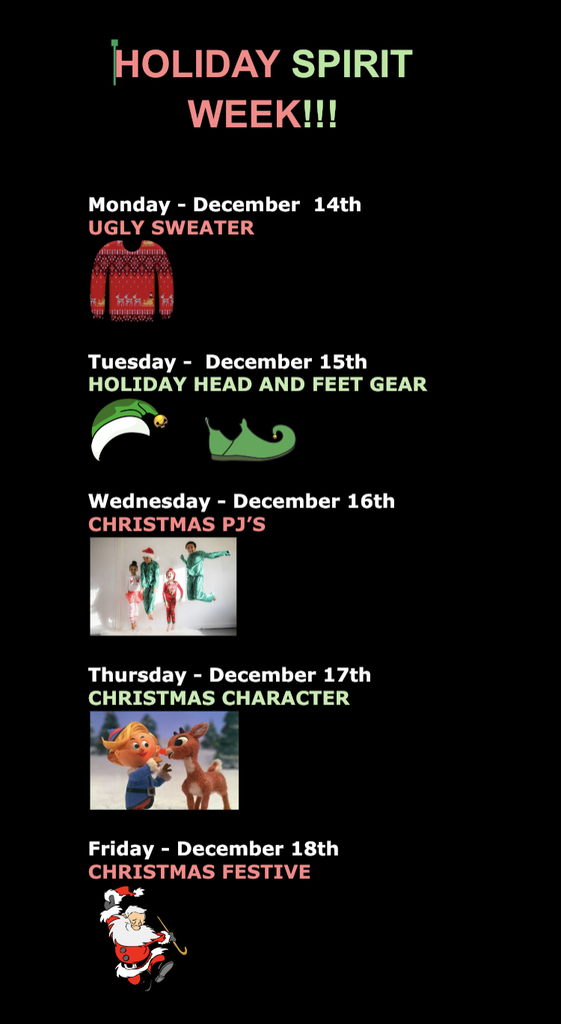 Remote reminders for our awesome ES Rockets!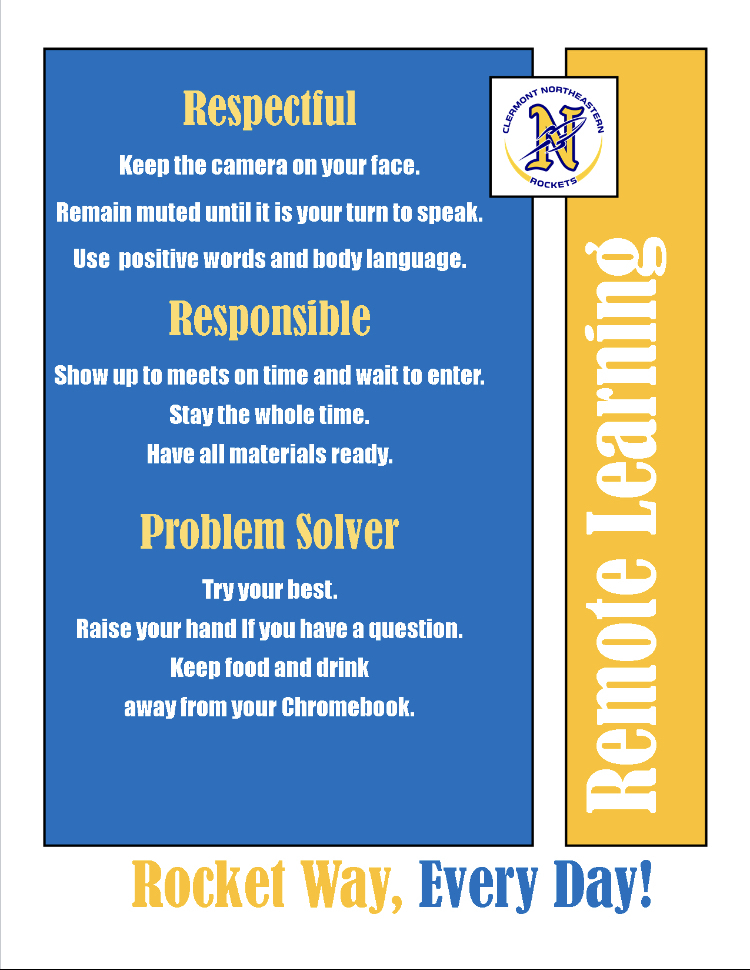 Parents of Kindergarten, 1st, 2nd and 4th grade students should pick up materials for their students tomorrow (11/30) between 9:00am and 6:00pm. Please drive up to the the front of the building and staff will assist you. Parents should remain in their vehicle at all times. This does not include students who use Exact Path and Study Island as their remote platform. If you are unable to pick up materials please contact us at school so we can make other arrangements. Thank you!

Check out the amazing work from Benson/Brock remote learners!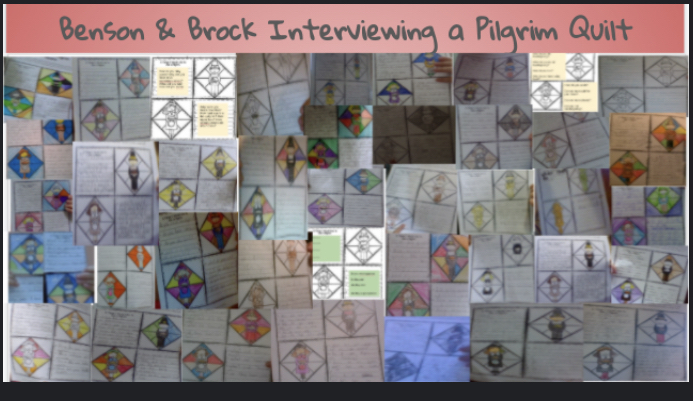 A big thank you to the amazing cafeteria staff at CNEES! Our Thanksgiving lunch was amazing. We appreciate all you do to take care of us and the CNE community! We are thankful for you!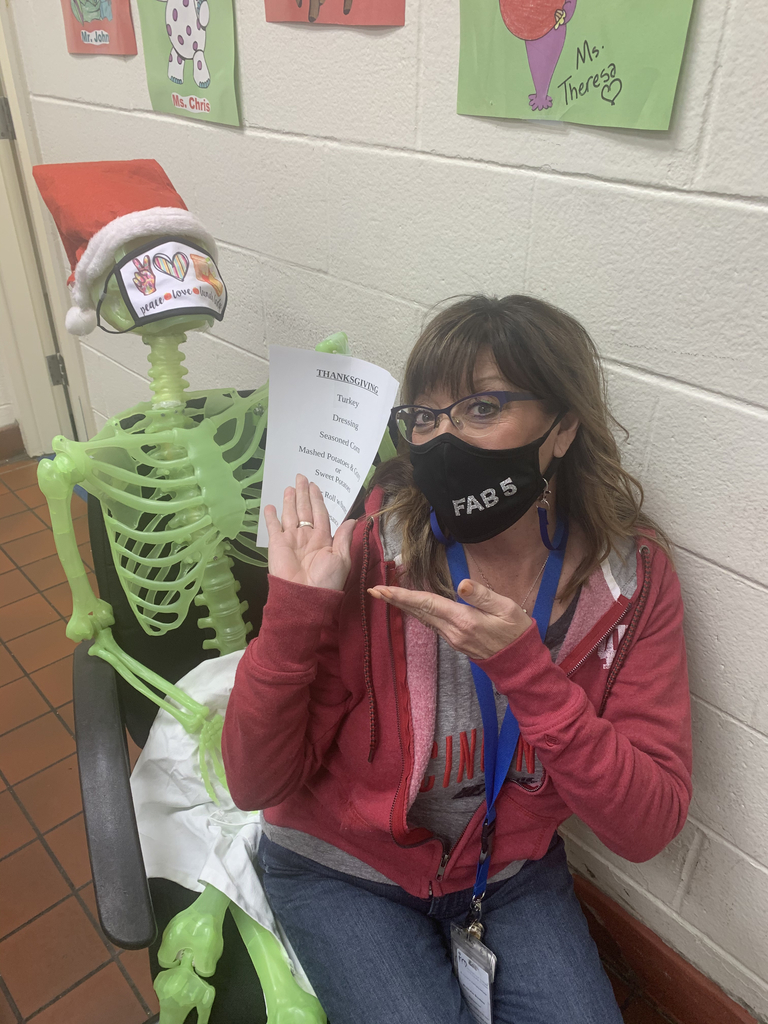 Spirit Week at CNEES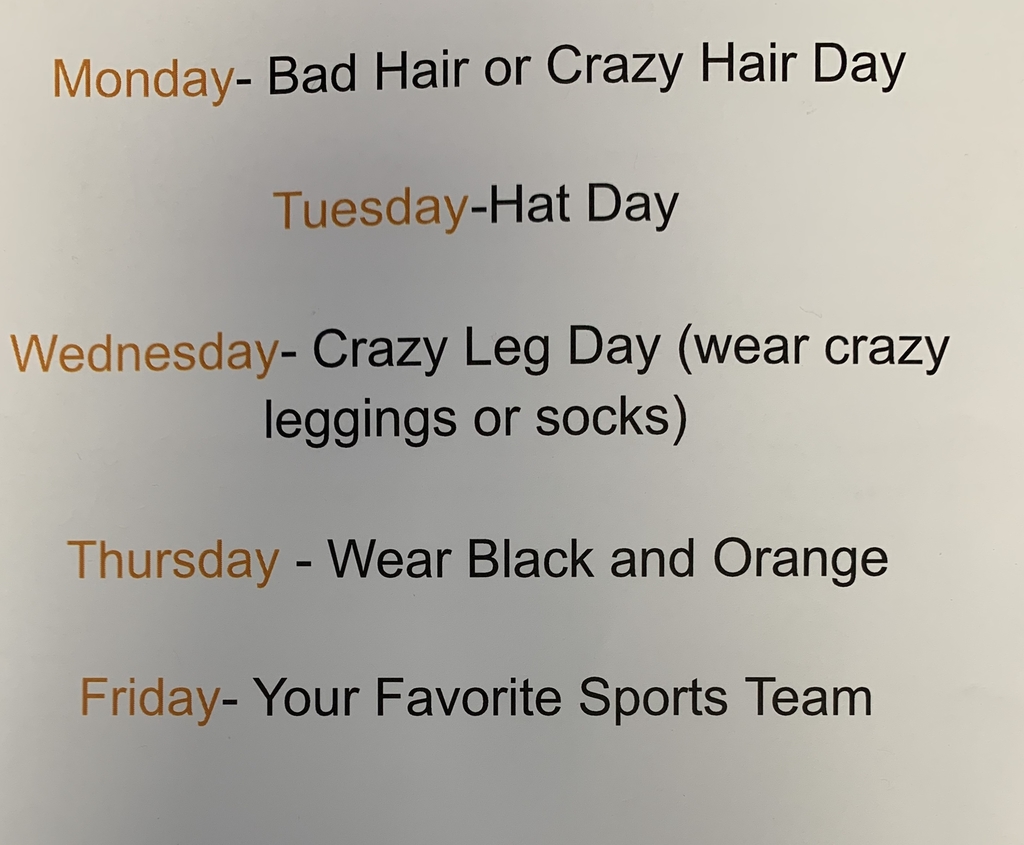 Thanks to the CNE Marching Band for stopping in and brightening our day! We loved it!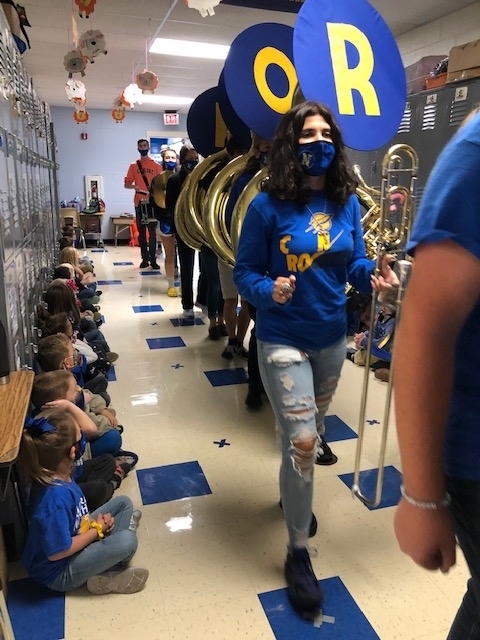 Homecoming Spirit Week Next Week! Remote students can join in and post your pics on FB!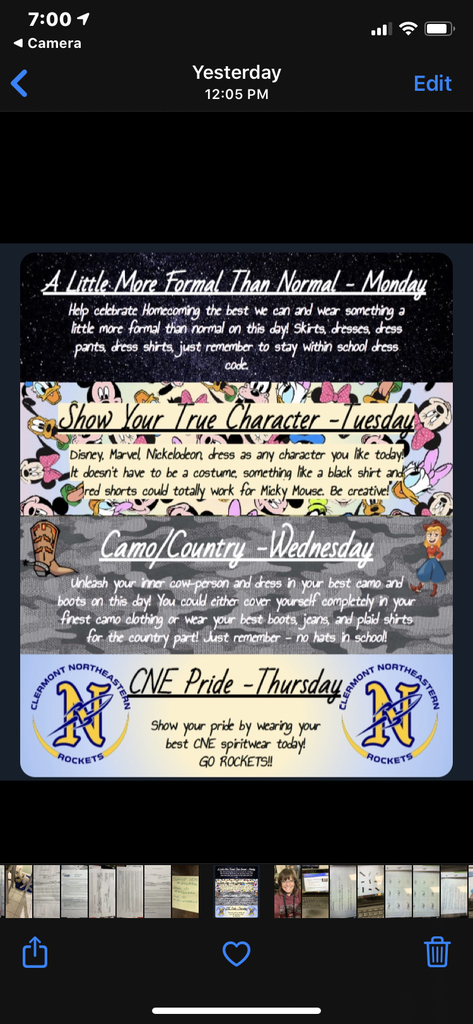 Thanks you to the amazing CNE Cares group and their sponsors! Backpacks with grade specific school supplies.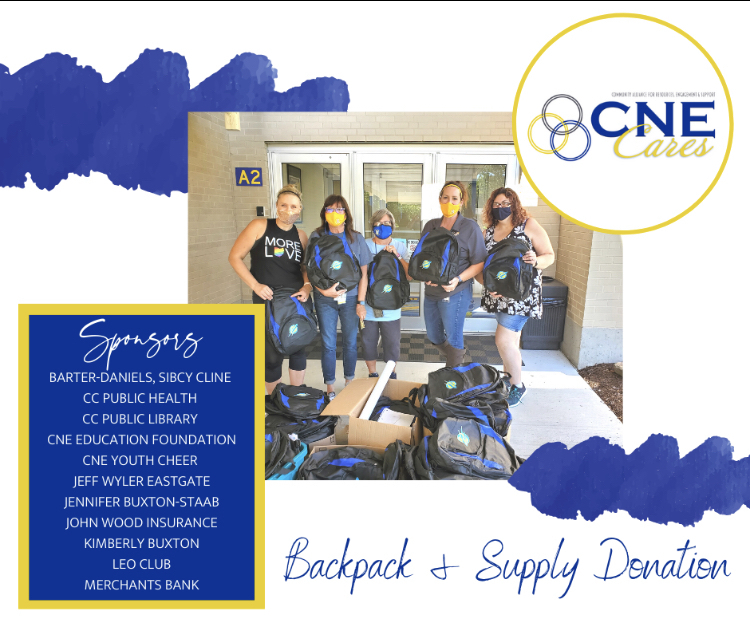 We are off to a great start at school and also with our remote students! Welcome back from the entire CNEES staff!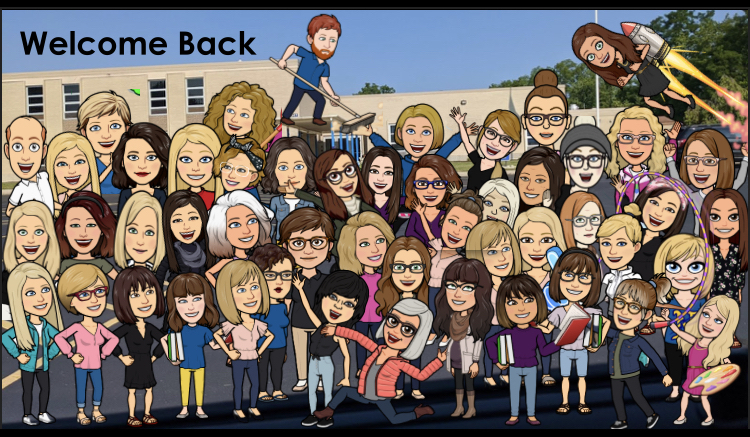 20-21 Updated procedures and dismissal map.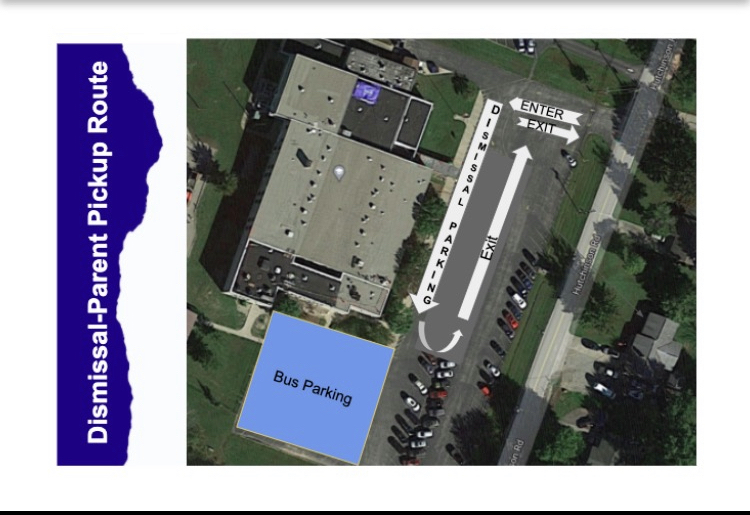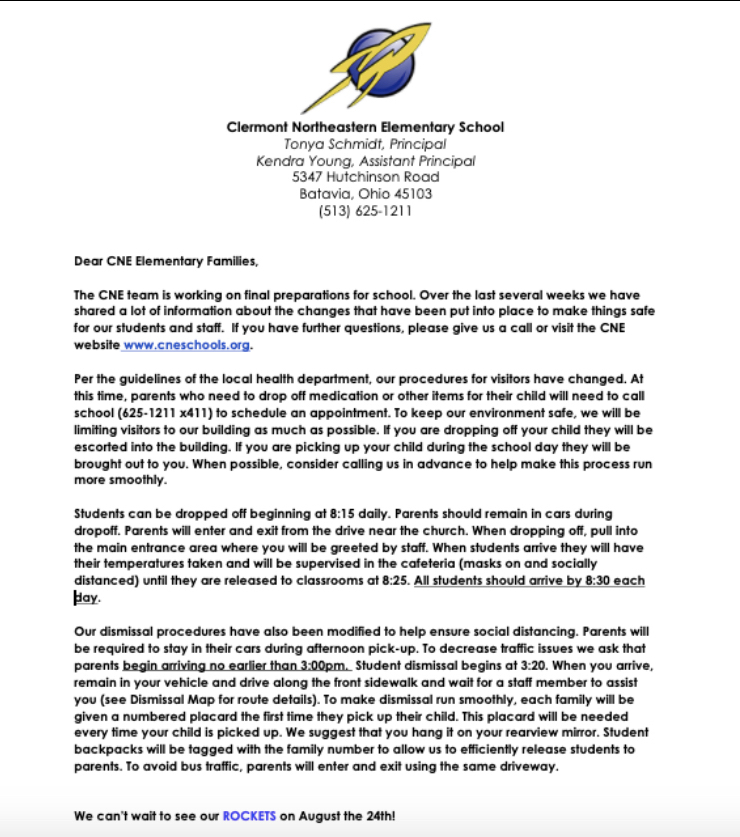 Check out the updated 20-21 procedures.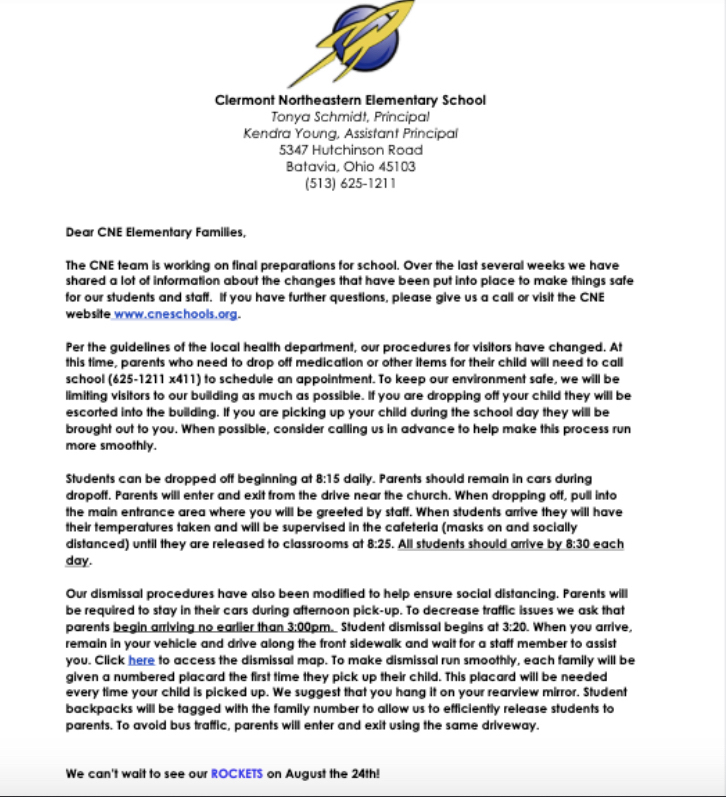 Parents can drop off labeled student supplies on 8/20 and 8/21 between 12:00 and 4:00. Be sure to include student name, grade and teacher and try to get supplies in one large bag!