EDIT MAIN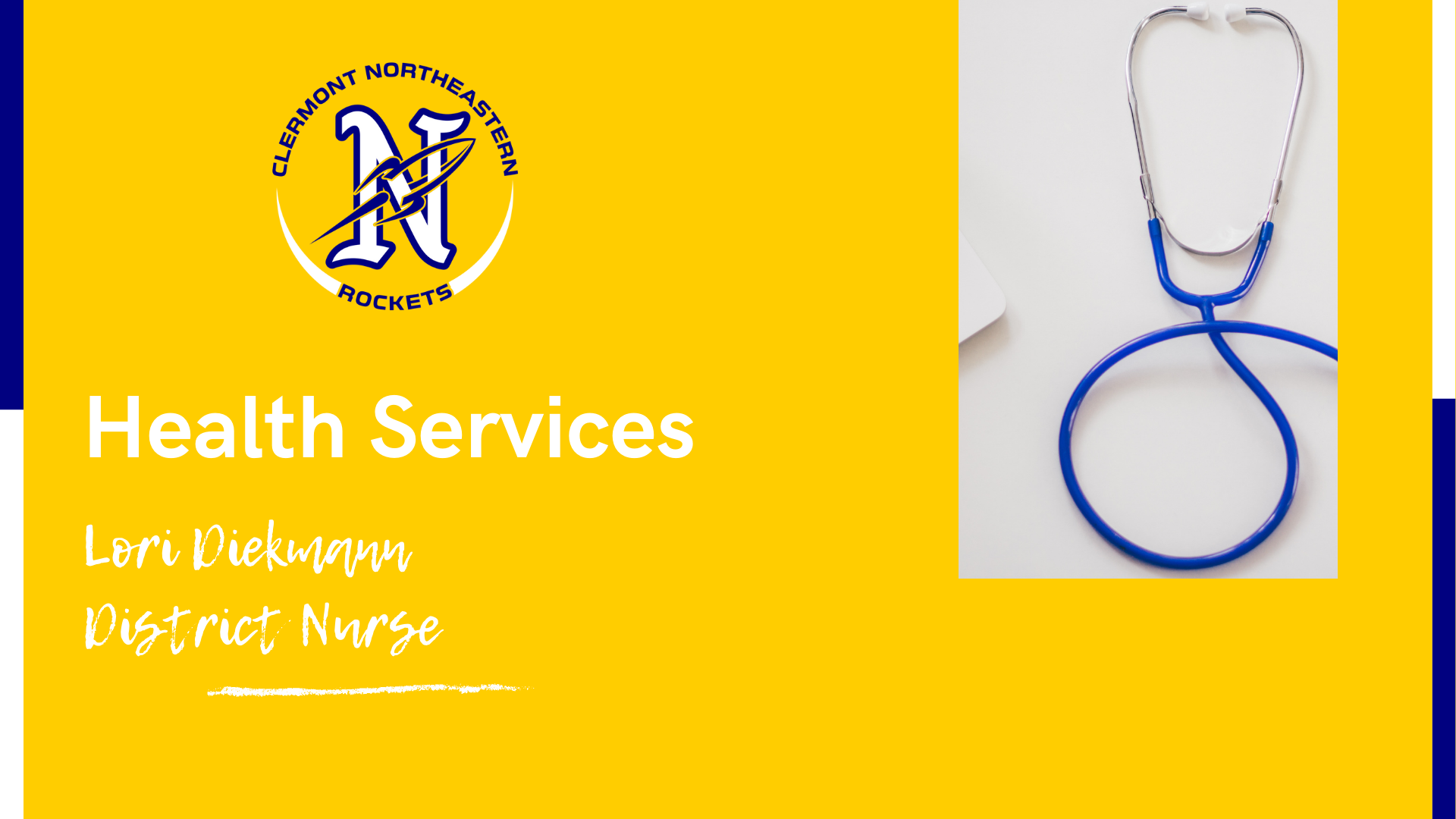 Student health and safety are important to all Clermont Northeastern staff members. While parents have the basic responsibility for the health of their children, the district's school health program and school nurse staff work to assist families and health care providers in promoting and maintaining the well-being of all CNE students.
The goal of the school nurse staff is to assist students in attaining their optimum physical and emotional health so they are able to achieve academic success. Our school nurse staff work towards this goal by providing:
Screening programs
Health counseling and education
Communicable disease control
First aid and safety
Family assistance
To assist school nurse staff in achieving this goal, parents and guardians are encouraged to share information with school nurses regarding student health history, serious illness or accidents, the presence of a fracture, the need for stitches, mental health issues, and additional screenings a student may need.